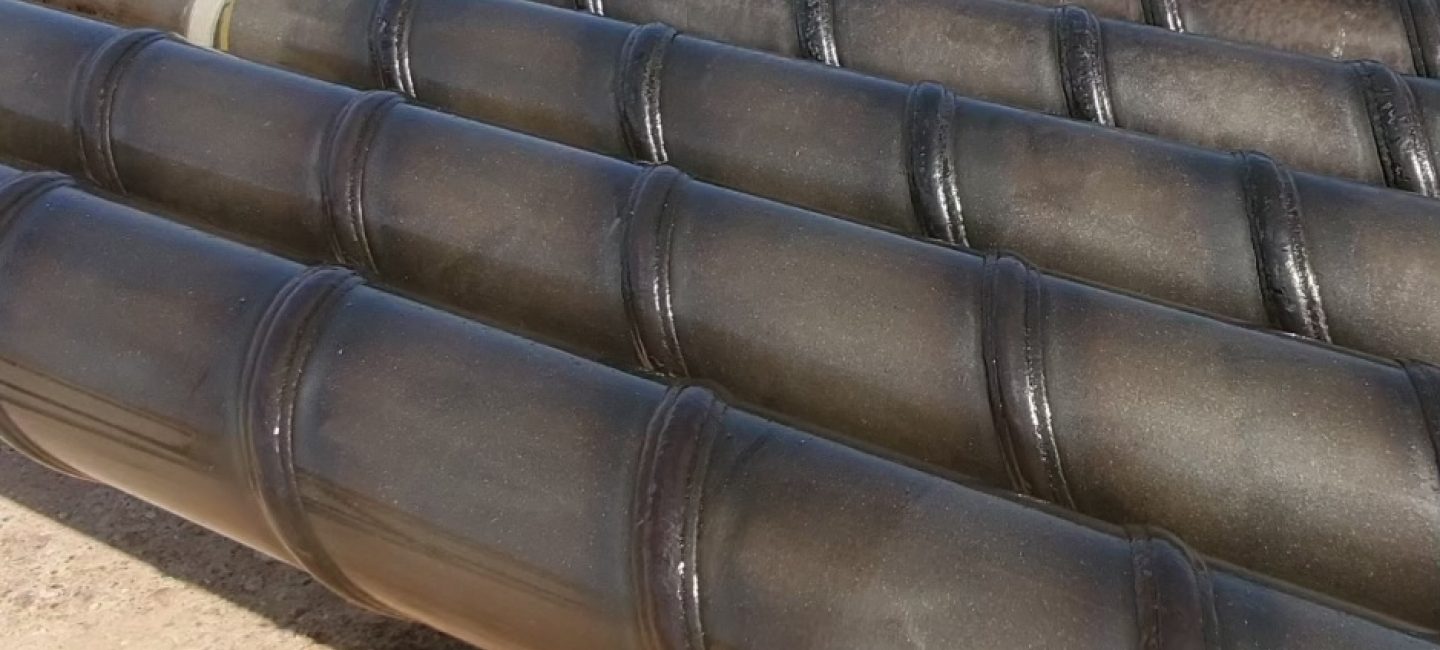 Spiralband®NC Case History - Bakken
Bakken Case Study on 4" Drill pipe - Updated to 62 wells
Region: Bakken region of North Dakota, USA
Drilling Contractor: Helmerich & Payne Inc Rig #259, Nabors Industries Rig #X10
Hardbanding and Inspection Services: Pathfinder Inspections and Field Services
Challenge
An oil & gas producer, with operations in the Bakken region, is responsible to compensate their drilling contractor when drilling tubulars are used and no longer meet premium class. Typically, the tool joints are in premium condition, but the drill pipe has been downgraded due to exterior wear of the tube body. The drill pipe tube body is able to meet the operational demands if there is no additional body wall loss.
Environment
Initially, as a test, Spiralband®NC was chosen to be applied to protect 27 lengths of 4" O.D. Range II Drill Pipe which had experienced moderate loss of the body wall thickness. All tube pipe bodies were defined as Class II per TH Hill DS-1. The testing / drilling program took place in the Bakken region of North Dakota, USA and specifically in the Three Forks and Bakken formations.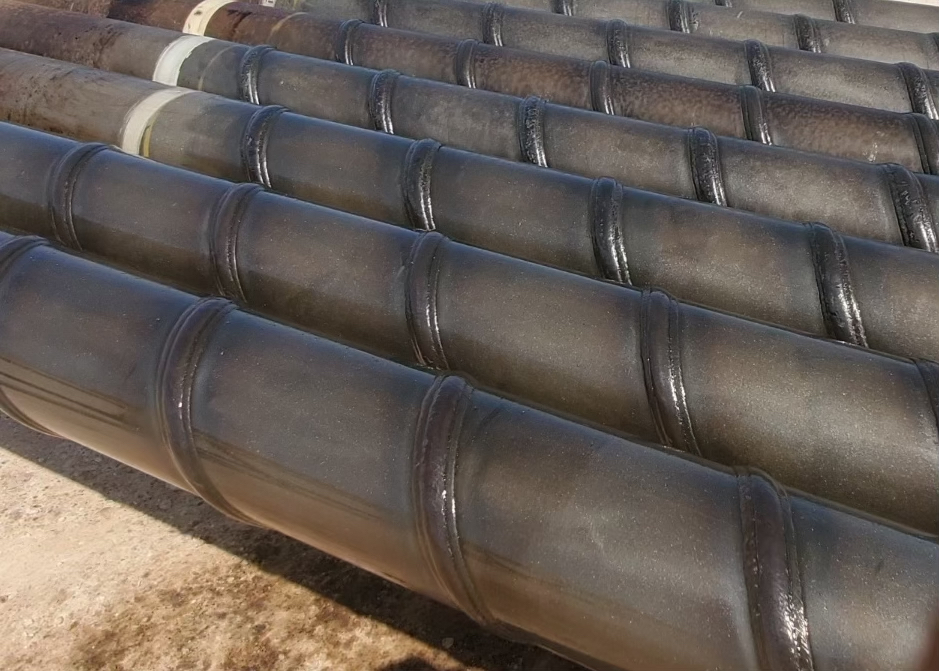 Following the initial test program, they geared up to outfit 2 drill strings with Spiralbanded joints in the laterals. Two drill pipe strings were utilized on the H&P Rig #259 and the Nabors Rig #X10.
Below are the drilling statistics for the 2 rigs


The drilling program as of February 1, 2022 utilizing Spiralbanding pipe combines the following drilling statistics
The down hole parameters were:
Total Wells drilled (as of Feb 1, 2022) – 62
Total Footage Drilled – 534,946 Feet
ROP – 239 ft/hr (average)
Total Time Drilled – 2236 Hours
Tool Joint Physical Parameters - 4-7/8" Nominal O.D.
Hardbanding - proud Duraband NC 3/32" - 1/8"

Results

Spiralband NC was applied to protect 168 lengths of 4" – 14 lb S135 Range 2 drill pipe that was put into service. The Spiralbanding was applied by Pathfinder Inspections and Field Services based in Dickinson, North Dakota, USA. Pathfinder developed a hardbanding unit to perform the Spiralbanding application.
By applying Spiralbanding, the pipe has been able to retain Class 2 condition tube bodies by retaining the pipe body wall thickness. By using Spiralbanding, the operating company has successfully been able to utilize Class 2 pipe in the laterals and reduce costs by not further downgrading their pipe
The Drill pipe segments with Spiralbanding remained in specific locations at the BHA, at the agitator, and spaced in between for 8 wells. Following multiple inspections, there was no documented loss in the wall thickness of the drill pipe body. Additionally, there is no evidence of cracking or spalling in the Spiralbanding hardbanding. The wear displayed in the Spiralbanding performed as expected considering that pipe was not rotated top to bottom.
The drill pipe has been periodically inspected to DS-1 Category IV inspection criteria by Pathfinder Inspection and Field Services. Special inspection procedures were developed for tube and Spiralbanding inspection. Additionally, the hardbanding on the tool joints was applied with Duraband®NC and all tool joint hardbanding was deemed "Acceptable" and remained 100% crack free.
Inspection reports are available upon request.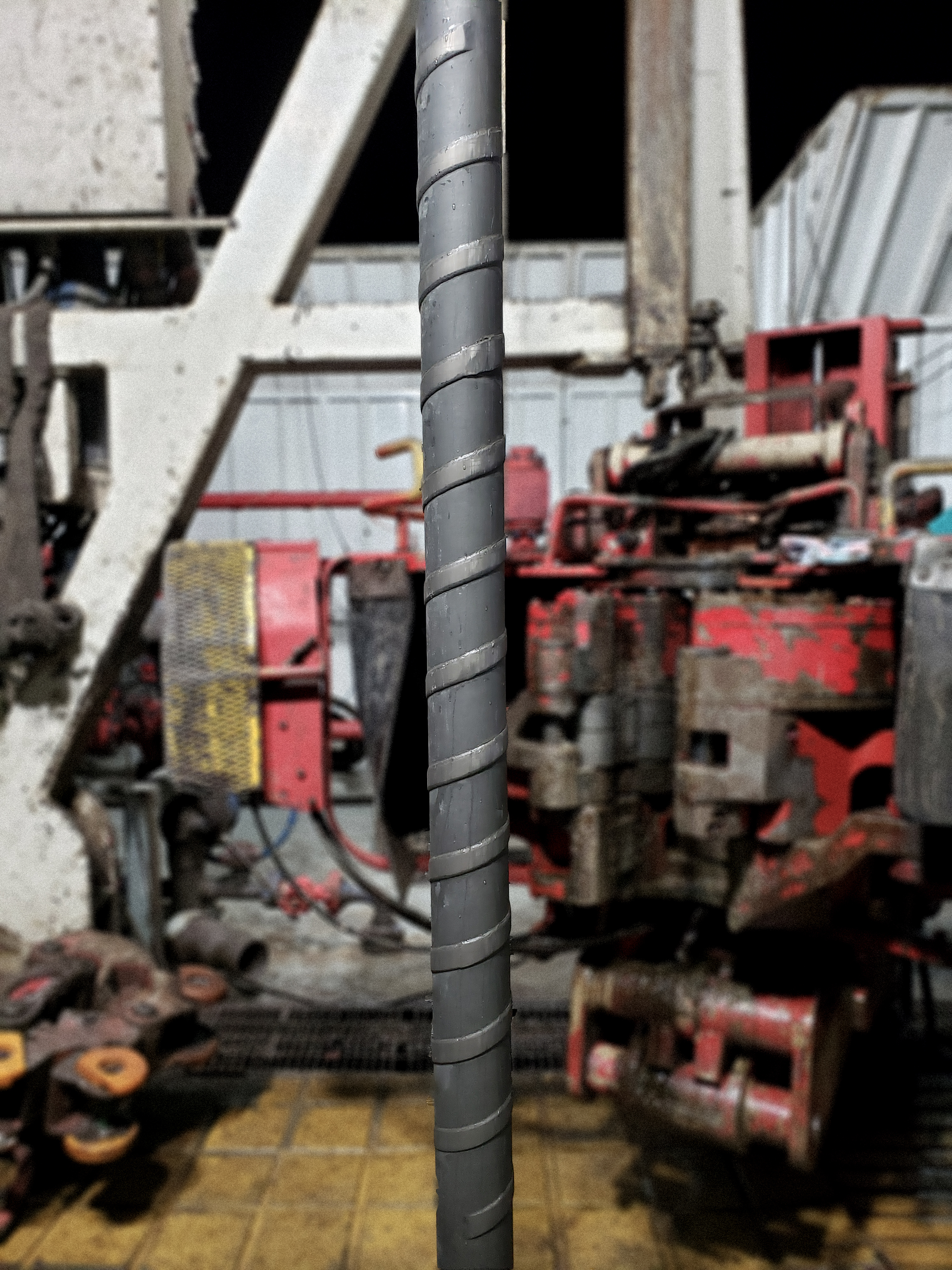 Solution
Maximum Tool Joint and Drill Pipe Protection
Under actual downhole field testing, Spiralband®NC & Duraband®NC consistently provide superior wear resistance. Field and laboratory test reports are available upon request.

Fatigue Resistance
Every time drill pipe is utilized downhole, stress and fatigue are multiplied. Spiralband NC has consistently proven its resistance to cracking and spalling. Test results are available upon request.

To Download a pdf of this Case Study, please click here.