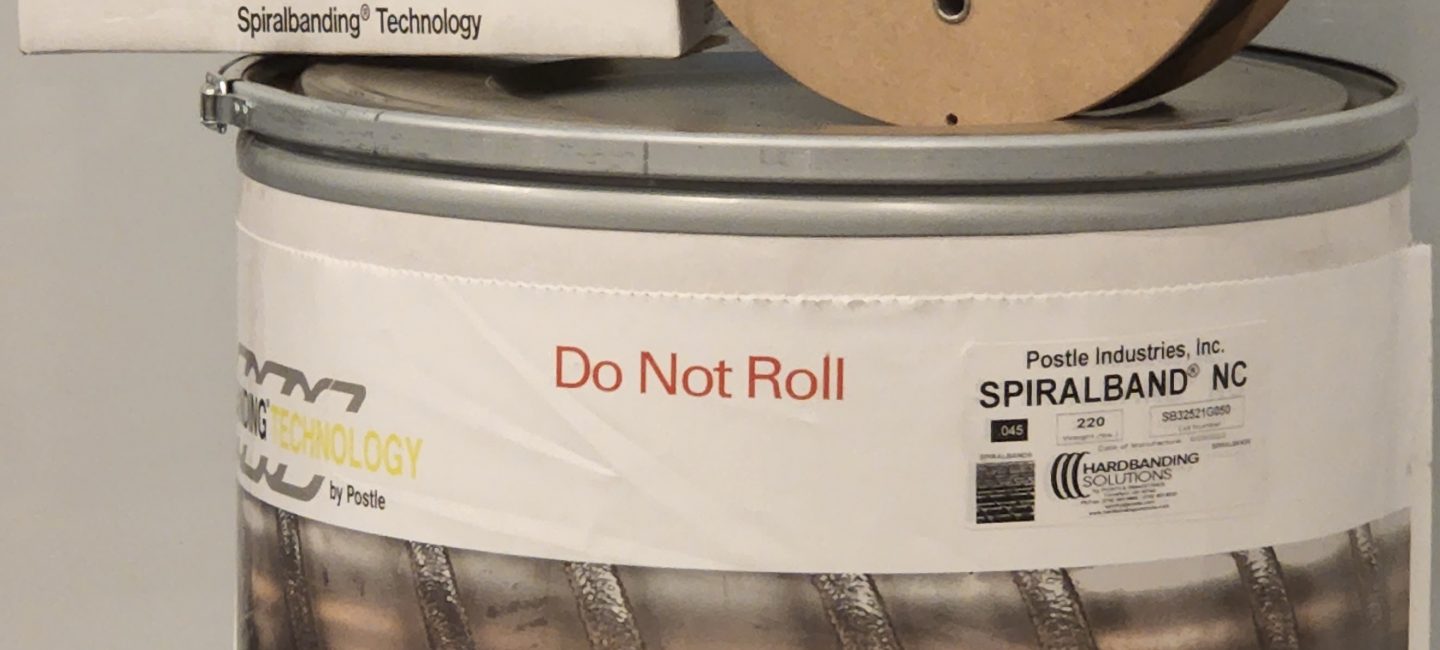 Spiralband NC Datasheet
SPIRALBAND NC

The world's first hardbanding wire specifically designed for application on the tube body of drill pipe using the Spiralbanding method.
Download the pdf of this data sheet here

Description
Spiralband®NC, from Hardbanding Solutions by Postle, is a 100% crack free, casing friendly hardbanding wire that was derived from the chemistry of Duraband®NC. It is specifically engineered to be used with the patented Spiralbanding process and has the unique capability to protect the center of the drill pipe tube body from abrasion and impact that is normally encountered in horizontal and directional drilling.
Spiralband®NC has a unique duplex microstructure. The tool steel matrix with tightly packed microconstituents and a tough second phase microstructure, will withstand the cyclical bending and torsional loads of drilling as well as other extreme forces and high stresses normally placed on the tube body. The hardband deposit has a hardness slightly lower than Duraband but has a complex alloy matrix that allows for more flexibility to prevent cracking and spalling.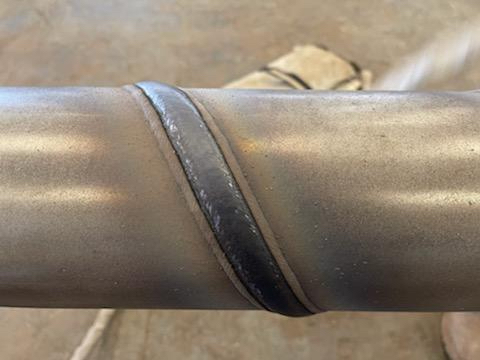 Spiralband®NC is a metal-cored wire for gas shielded arc welding with a very smooth arc transfer. To maintain the integrity of the drill pipe tube, the Spiralband NC wire is engineered to be used with the patented Spiralbanding low heat welding process. It can also be applied over itself in order to stack spiralbands for added wear life.
Pipe owners can save millions of dollars and reduce new pipe purchases through this patented process and innovative wire by extending the life of their current pipe assets.