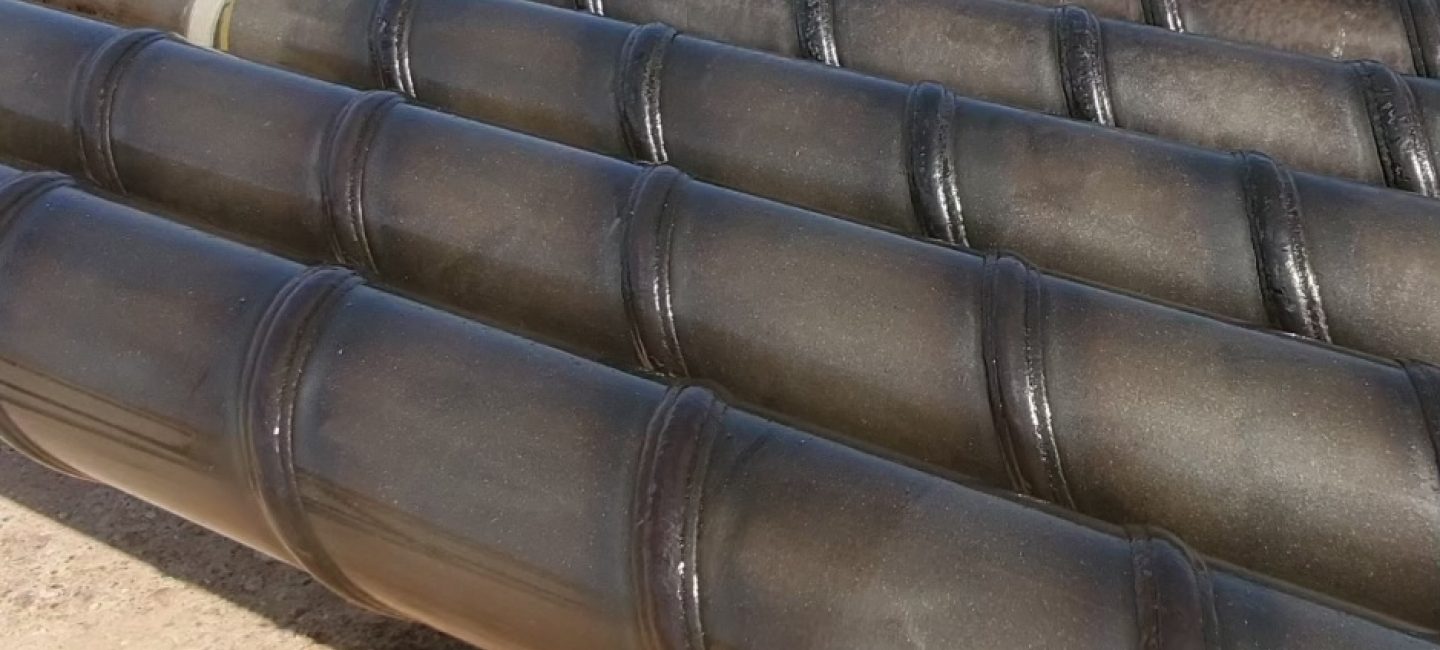 Spiralband®NC Case History – Permian Basin
Permian case study on 5 1/2" Drill Pipe
Hardbanding and Inspection Services: Pathfinder Inspections and Field Services
Challenge
The Operator is responsible for compensating their tubular rental company when drilling tubulars are used and no longer meet premium class. Typically, the tool joints are in premium condition, but the drill pipe has been downgraded due to exterior wear of the tube body. In some cases, tubulars are downgraded in as little as five wells. Even though tubulars are no longer classified as premium, the tube body can meet operational demands if there is no additional body wall loss.
Environment
Initially, as a test, the Operator chose Spiralband®NC to be applied to protect 28 lengths of 5.5" O.D. Range II Pipe which had experienced 20-25% loss of the body wall thickness. The testing / drilling program took place in the Permian Basin drilling primary in Sprayberry formation.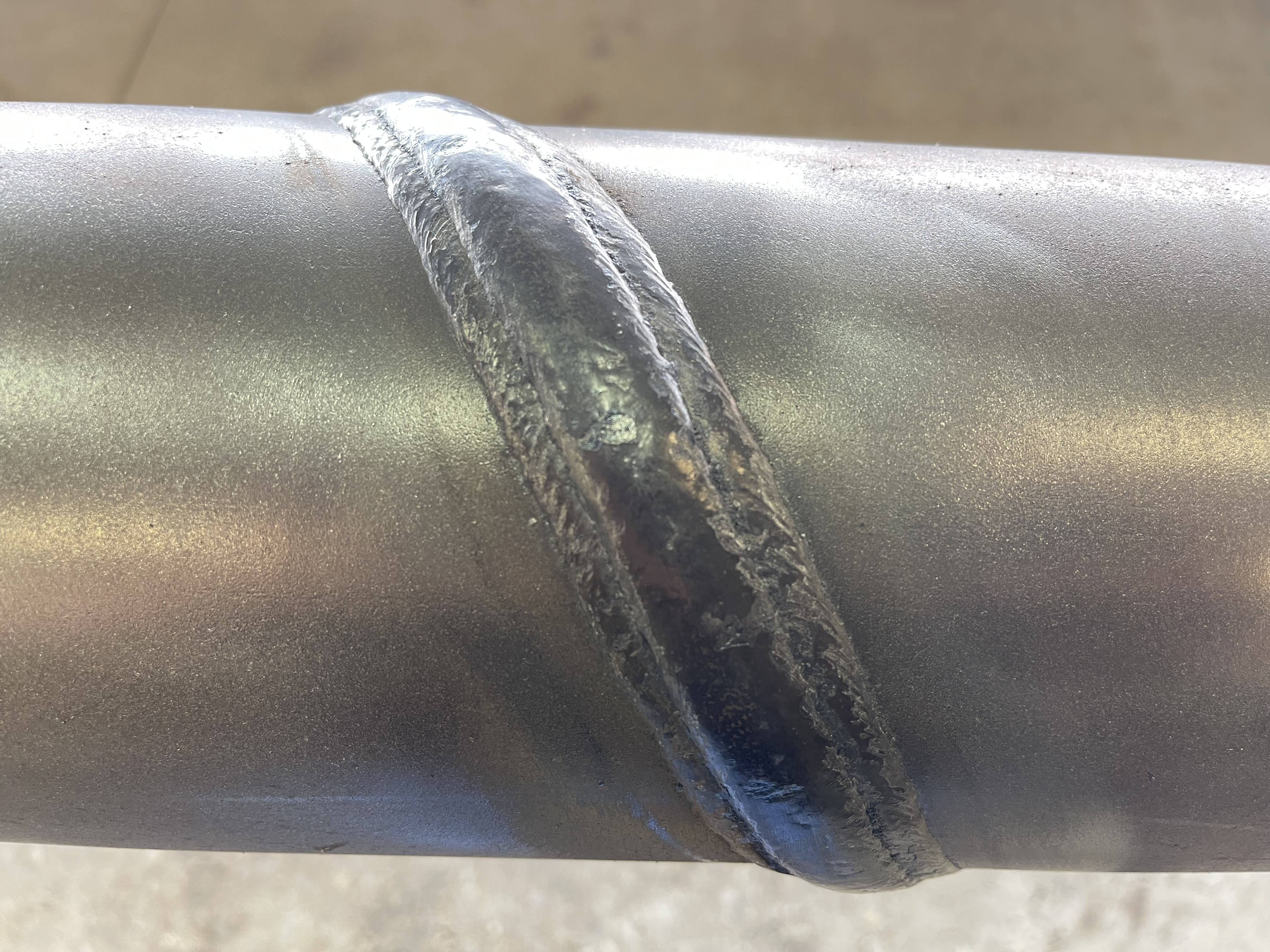 Following conclusion of this pilot program, this Operator plans on implementing an additional 265 downgraded assets with Spiralbanding back into the lateral.
The drilling as of February 1, 2022 utilizing Spiralbanded pipe combines the following drilling statistics
| | |
| --- | --- |
| Wells Drilled: | 16 |
| Footage Drilled: | 200,864 Ft. |
| Material Remaining: | 45% |
| Projected Life Expectancy: | 28 wells |
The down hole parameters were:
Formation – Sprayberry
Mud System – OBM
Motor – Rotary Steerable in Lateral
ROP – 280 ft/hr
WOB – 35Klbf -50Klbf
Result
Spiralband NC was applied to protect 28 lengths of 5.5" – S135 Range 2 drill pipe that was put into service in the Permian Basin. Initially (8) joints of Spiralbanding were applied by Pathfinder Inspections and Field Services based in Dickinson, North Dakota and an additional (20) joints in Odessa, Texas. Pathfinder developed a hardbanding unit specifically for Spiralbanding applications.
By applying Spiralbanding to the pipe, the operator has been able to reintroduce Class 2 condition tube bodies by retaining the pipe body wall thickness. By using Spiralbanding, Class 2 pipe has successfully been utilized in the lateral and reduced costs by not further downgrading their pipe leading to the purchase of new pipe. If utilizing a full lateral worth of Spiralbanded Drill Pipe, cost savings will be $3.5 million from not having to purchase new assets. Cost savings will only increase with rising steel prices.
The pipe with Spiralbanding has remained in the same specific locations near the BHA. Following multiple inspections, there was no documented loss in the wall thickness of the drill pipe body. Additionally, there is no evidence of cracking or spalling in the Spiralbanding hardbanding. The wear displayed in the Spiralbanding performed as expected considering that pipe was not rotated top to bottom. From additional field testing in North Dakota, when pipe is properly rotated throughout the lateral an increase in Spiralband life is experienced.
The drill pipe has been periodically inspected to DS-1 Category IV inspection criteria by Pathfinder Inspection and Field Services. Special inspection procedures were developed for tube and Spiralbanding inspection. Additionally, the hardbanding on the tool joints was applied with Duraband®NC and all tool joint hardbanding was deemed "Acceptable" and remained 100% crack free.

Solution
Maximum Tool Joint and Drill Pipe Protection
Under actual downhole field testing, Duraband®SB & Duraband®NC consistently provides superior wear resistance. Field and laboratory test reports are available upon request.
Fatigue Resistance
Every time drill pipe is utilized downhole, stress and fatigue are multiplied. Duraband NC has consistently proven its resistance to cracking and spalling. Test results are available upon request.
Multiple Re-applications
Duraband can be easily re-applied over itself with minimal preparation. Duraband NC can also be applied over many other hardbanding products without removal; provided the previous hardband is in good condition. Independent Fearnley Procter NS-1 testing, as well as TH Hill testing has confirmed this. Re-application of Duraband NC costs up to 75% less than competitive products. Test reports and certifications are available upon request.
PHOTOS
SpiralBanding wear exhibited after 10 wells drilled